RODENT CONTROL
Select your category

General Pest Control
Targeted Pest Treatments
Rodent Control Services
Wildlife Control Services

Select your service

One-Time
Monthly
Bi-Monthly
Quarterly
Ants
Bed Bugs
Fleas
Hornets
Mosquitoes
Roaches
Spiders
Termites
Ticks
Wasps
Not Sure / Not Listed
Mice
Rats
Not Sure / Not Listed
Armadillos
Bats
Birds
Dead Animal Removal
Groundhogs
Moles
Opossum
Raccoons
Skunks
Squirrels

How big is your house?

0 – 1000 sq ft
1001 – 2000 sq ft
2001 – 3000 sq ft
3001 – 4000 sq ft
Greater than 4000 sq ft
0 – 1000 sq ft
1001 – 2000 sq ft
2001 – 3000 sq ft
3001 – 4000 sq ft
Greater than 4000 sq ft
0 – 1000 sq ft
1001 – 2000 sq ft
2001 – 3000 sq ft
3001 – 4000 sq ft
Greater than 4000 sq ft
0 – 1000 sq ft
1001 – 2000 sq ft
2001 – 3000 sq ft
3001 – 4000 sq ft
Greater than 4000 sq ft
0 – 1000 sq ft
1001 – 2000 sq ft
2001 – 3000 sq ft
3001 – 4000 sq ft
Greater than 4000 sq ft
1 Room
2 Rooms
3 Rooms
4 Rooms
5 + Rooms
0 – 1000 sq ft
1001 – 2000 sq ft
2001 – 3000 sq ft
3001 – 4000 sq ft
Greater than 4000 sq ft
Outside | 1st Floor
Outside | 2nd Floor
Inside | 1st Floor
Inside | 2nd Floor
1/4 Acre
1/2 Acre
3/4 Acre
1 Acre or More
0 – 1000 sq ft
1001 – 2000 sq ft
2001 – 3000 sq ft
3001 – 4000 sq ft
Greater than 4000 sq ft
0 – 1000 sq ft
1001 – 2000 sq ft
2001 – 3000 sq ft
3001 – 4000 sq ft
Greater than 4000 sq ft
0 – 1000 sq ft
1001 – 2000 sq ft
2001 – 3000 sq ft
3001 – 4000 sq ft
Greater than 4000 sq ft
0 – 1000 sq ft
1001 – 2000 sq ft
2001 – 3000 sq ft
3001 – 4000 sq ft
Greater than 4000 sq ft
Outside | 1st Floor
Outside | 2nd Floor
0 – 1000 sq ft
1001 – 2000 sq ft
2001 – 3000 sq ft
3001 – 4000 sq ft
Greater than 4000 sq ft
0 – 1000 sq ft
1001 – 2000 sq ft
2001 – 3000 sq ft
3001 – 4000 sq ft
Greater than 4000 sq ft
0 – 1000 sq ft
1001 – 2000 sq ft
2001 – 3000 sq ft
3001 – 4000 sq ft
Greater than 4000 sq ft
0 – 1000 sq ft
1001 – 2000 sq ft
2001 – 3000 sq ft
3001 – 4000 sq ft
Greater than 4000 sq ft
Light | (1-2)
Medium | (3-4)
Heavy | (5 or more)
Not Sure
Light | (1-2)
Medium | (3-4)
Heavy | (5 or more)
Not Sure
Light | (1-2)
Medium | (3-4)
Heavy | (5 or more)
Not Sure
Small (1-20 lbs)
Large (20lbs or more)
Not Sure
1/4 Acre
1/2 Acre
3/4 Acre
1 Acre or More
1/4 Acre
1/2 Acre
3/4 Acre
1 Acre or More
Light | (1-2)
Medium | (3-4)
Heavy | (5 or more)
Not Sure
Light | (1-2)
Medium | (3-4)
Heavy | (5 or more)
Not Sure
Light | (1-2)
Medium | (3-4)
Heavy | (5 or more)
Not Sure
Light | (1-2)
Medium | (3-4)
Heavy | (5 or more)
Not Sure

Continue for Pricing

→
Our Rodent Trapping & Removal Service
---
Rodents are vectors for disease, they can also damage homes and property. We provide control and removal options for rodents. Our standard quarterly service includes baiting for mice and rats, but we also offer exclusionary services and trapping services.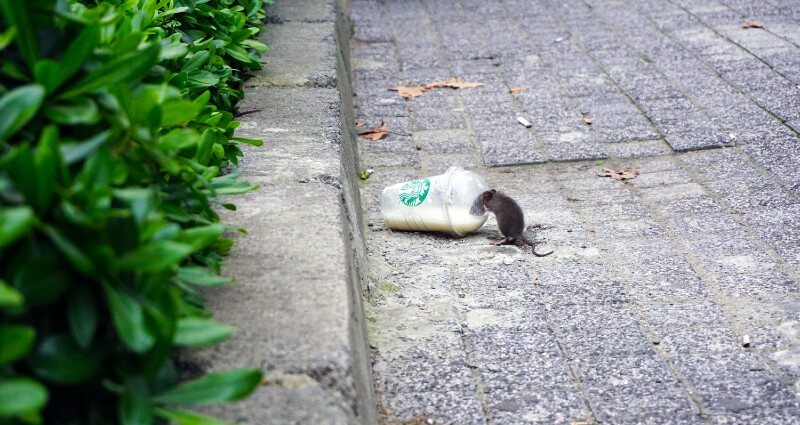 Our Unique Approach To Rodent Trapping & Removal Service
Our number one goal is to give you the instant relief you need and the long-term protection you deserve from rats and mice. Because every situation is unique, we'll use a combination of the following measures to address your rodent problem at the source:
1. RODENT INSPECTION
We'll start by performing a thorough inspection in and around your home. During this time, we will identify the species, areas of activity, potential entry points, and attractants. This step increases the chances of our baiting, trapping, and seal work being successful.
2. RODENT SANITATION
After the site inspection, we'll provide you with detailed sanitation guidelines and recommendations. This checklist will help you avoid future rodent infestations by showing you how to eliminate attractants and maintain a clean, sanitary environment.
3. RODENT BAITS & TRAPS
Our program includes a combination of baiting and trapping for the highest rate of success. If your rodent population is large, we'll start with a high-quality bait to knock down the population and prevent rapid growth. We'll then place traps in and around the area of rodent activity.
4. RODENT MONITORING
After we place the baits and set the traps, we'll return twice every two or three days to ensure your rodent control program's effectiveness and make adjustments as needed.
5. RODENT EXCLUSION
After we get rid of your existing rodent problem, we can prevent them from coming back. We can install door sweeps, caulking, and other products to seal any holes or gaps. Our goal is for your property to be 100% rodent free!
Why Choose Defender Pest Control
We're passionate about helping people just like you get rid of unwanted pest problems. As such, we are proud to be the only pest control company in Bentonville, AR promising excellence in value, service, and trust.
Frequently Asked Questions
To get rid of rodents, it's important to determine the exact species you're dealing with. For example, if you have rats and select mice traps, the trapping mechanism isn't large enough for the rats. Conversely, if you have mice and choose rat traps, the traps most likely won't trigger for a mouse. Plus, each species behaves differently. Our highly-trained technicians know exactly where to look and what to look for. Understanding the differences between species increases our rodent program's success, which is what separates us from the competition.
A lot of homeowners try do-it-yourself or over-the-counter solutions. The problem with this approach is it sometimes causes rodents to spread around your house, plus it's often not enough to deal with large populations. Here at Defender Pest Control, our technicians are trained to diagnose the problem, think outside of the box, and come up with solutions that make sense for you. If you're dealing with a rat or mice problem, or want to protect yourself from future infestations, please call us at 479-343-1297!
Absolutely! Our rodent control service is performed by thoroughly trained technicians who place baits and set traps according to the law. Our goal is to ensure your children and pets are kept safe before, during, and after your rodent control service. To schedule your first visit, please give us a call at 479-343-1297. We're happy to answer any questions you have!
Get $50 OFF Initial Pest Control Treatment
Mention coupon to redeem.
CALL TO CLAIM
Or dial 479-343-1297
Rodent Control
CALL FOR PRICING
Site Inspection
Sanitation Checklist
Baits and Traps
Monitoring/Maintenance
Exclusion/Seal Work
Or dial 479-343-1297
To get rid of rodents, call 479-343-1297 today!
WHAT OUR CUSTOMERS HAVE TO SAY
---

Great family-owned and local business! We have been customers since day one! They are always so nice and take care of all our requests. They offer a variety of services that fit our needs! Especially since we live out in the woods. Again, great people and great business! Would recommend them to anyone looking for a pest control service!
– Nicole D. in Bentonville, AR

I'm a big believer in supporting local and family owned businesses. After researching pest control businesses, I decided to call Defender Pest Control, and I'm very happy I did! My initial phone call was pleasant and professional. During the inspection, the same! Friendly, courteous, and professional! Answered my questions in detail. When it's time for us to do some preventative service, THE only company I will call is Defender Pest Control!
– Jean M. in Bentonville, AR

What a great crew these folks have!  So respectful and professional!  They took care of our problem multiple times.  Both times we had different people (Nate and Bobby).  They were so humble and knew their stuff.  They gave us pointers on preventative measures for the future.  I am very grateful to them for resolving our pest situation.
– Santosh K. in Bentonville, AR
Previous
Next
5.0 Star Rating ★★★★★
176+ Reviews

4.5 Star Rating ★★★★☆
6+ Reviews
4.8 Star Rating ★★★★★
29+ Reviews
4.9 Star Rating ★★★★★
29+ Reviews